CONTRIBUTION
December 2018
Seminar for Designers, Casting Purchasers and Foundry Managers
Several parties, different approaches, and one common goal:
obtaining an optimum casting!

At SOP, designers and developers of castings as well as the foundries are interested in a design and a process window that are as robust as possible, obtained under economically favorable conditions. At this point in time, the cast part is to meet all specifications; at the same time, it must be possible to produce the casting economically. Both sides are, thus, interested in being able to reliably make the decisions required for this during the planning phase.

If You Could Make a Wish …
… A defect-free casting – with a casting-compatible design and produced both economically and robustly! This housing for an electric motor was designed at the OEM. After importing the CAD data in MAGMASOFT®, first a solidification simulation without gating system and mold was carried out. The result immediately revealed a risk of shrinkage porosity.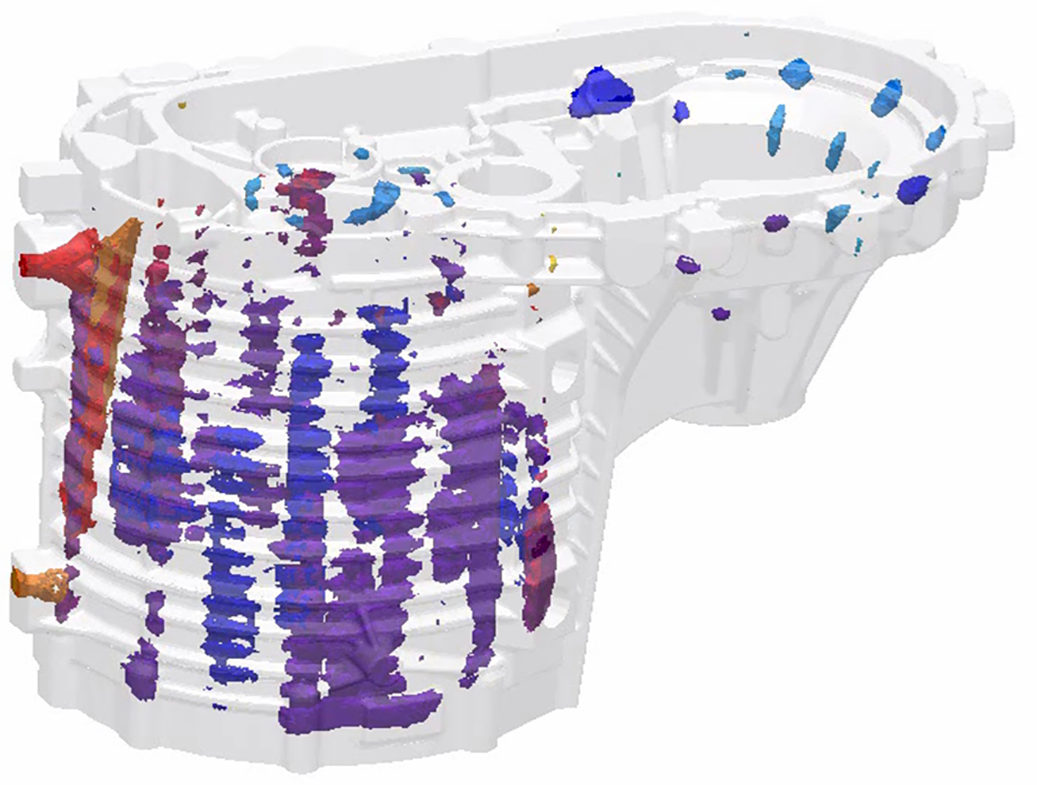 Objective: Reduction of Porosity in Critical Casting Areas

For this casting, the following design-related measures were taken virtually using MAGMASOFT® autonomous engineering:

- Adjustment of ribs to create additional feeding paths
- Change of cooling
- Feeder optimization

After 19 designs with different corrective measures, the total porosity in the casting could be reduced. Simultaneously, both the casting weight and the yield were increased. The optimum result was achieved with design 12 (see figure).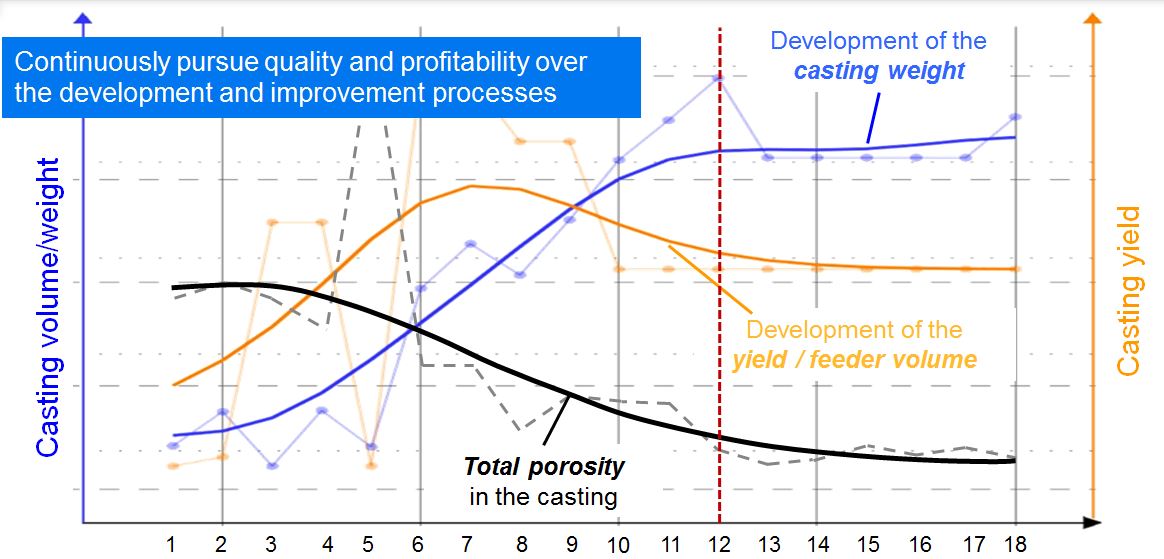 After optimizing the gear box, it was produced in series, which was in line with the requirements of designer and foundry for achieving a porosity-free casting, with a casting-compatible design and produced at low costs.

Experience has shown that many problems occurring in production – such as porosity, residual stresses or cracks – are caused by the casting design. To prevent this, in our seminar "Evaluation of Simulation Results", we offer casting designers the opportunity of learning about typical casting defects, their prediction and about how to use simulation results during the design process. For more details, visit our web page . Of course, you can also book a customized seminar on-site, to optimally implement the potentials offered by process simulation and virtual optimization in your company. Please feel free to contact us at any time!