JUNE 2019
Outlook: MAGMAacademy User Workshops in the 2nd Half-Year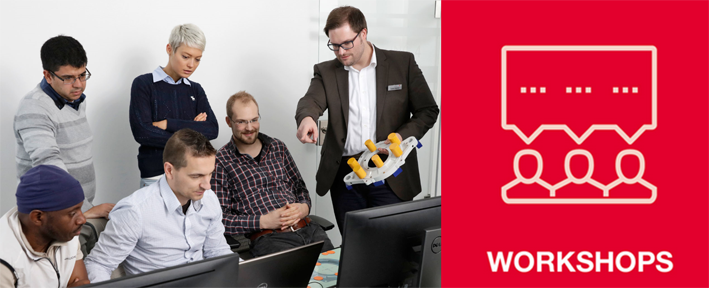 Geometry Creation for Optimization
In this workshop, you will get to know more about specific topics of the Geometry Perspective in simulation, design of experiments and autonomous optimization. You will learn how to systematically use parametric geometries in MAGMASOFT® and increase the efficiency when creating your own geometries. Moreover, after the workshop, you will also be able to create geometries without using external CAD software. Read More...
Interpretation of Simulation and Optimization Results
In this workshop, we present you with well-established strategies for adjusting your work with MAGMASOFT® to the specific requirements of your company. You will systematically evaluate simulation and optimization results using practical examples and develop your own strategies for their implementation.
The workshop is subdivided into sand mold casting and permanent mold casting. Read more...
Tips and Tricks
Do you need more tips for the use of simulation and optimization in MAGMASOFT®? In this workshop, you will work with practice-oriented examples and applications focusing on major key areas. Read more...
Inverse Optimization and 'User Results'
Learn how to use inverse optimization and practice the use of user-specific results ('User Results') for simulation and optimization with MAGMASOFT®. Read more...
Coaching MAGMAstress
MAGMAstress offers a variety of alternatives and ways to simulate residual stresses, distortion and crack risks. This workshop gives you an overview of the possibilities, innovations and current methods for using this module. Read more...
Coaching Optimization
The goal of this workshop is the systematic and efficient use of optimization for your specific tasks. For this purpose, you bring your own projects. Together with your trainer you can discuss how to adopt a methodical approach based on your projects: from defining your objectives, degrees of freedom and quality criteria up to their efficient implementation and deriving concrete measures.
The workshop is subdivided into sand mold casting and permanent mold casting. Read more...