CONTRIBUTION
APRIL 2019
Demonstrate Your Skills and Use MAGMASOFT® autonomous engineering for Designing Your Castings
This is not only the topic we focus on at GIFA in Düsseldorf, but also the main focus of our training "Virtual Design of Experiments and Optimization". In this training, you learn strategies for systematically optimizing production engineering, make use of results as a basis for reliable predictions and thus unlock new potentials for saving time and costs.

What is the appropriate approach for optimizing your casting processes and validating the casting quality? Simulation-aided process optimization requires profound knowledge of the possibilities and use of virtual design of experiments.

For the casting shown in Figure 1, you can clearly see that, at the end of solidification, there are hot spots as well as liquid melt resulting from them in the casting (image to the left). This is confirmed by the porosity distribution revealed in the image to the right.




Figure 1: Left: 'Hot Spot FSTime' is a useful criterion for evaluating risks caused by solidification shrinkage; right: 'Porosity' result

The aim is to find out how to prevent the solidification porosity in the casting below the feeders with the help of a virtual design of experiments. In the training, you systematically develop different variants to improve the feeding of the casting and make appropriate adjustments if necessary. You analyze the influence of different chills, change the feeder size, vary the cooling capacity of the core sand and define different pouring temperatures. From the resulting number of different variants (designs), a design of experiments is created; finally, a total of 32 designs are automatically simulated.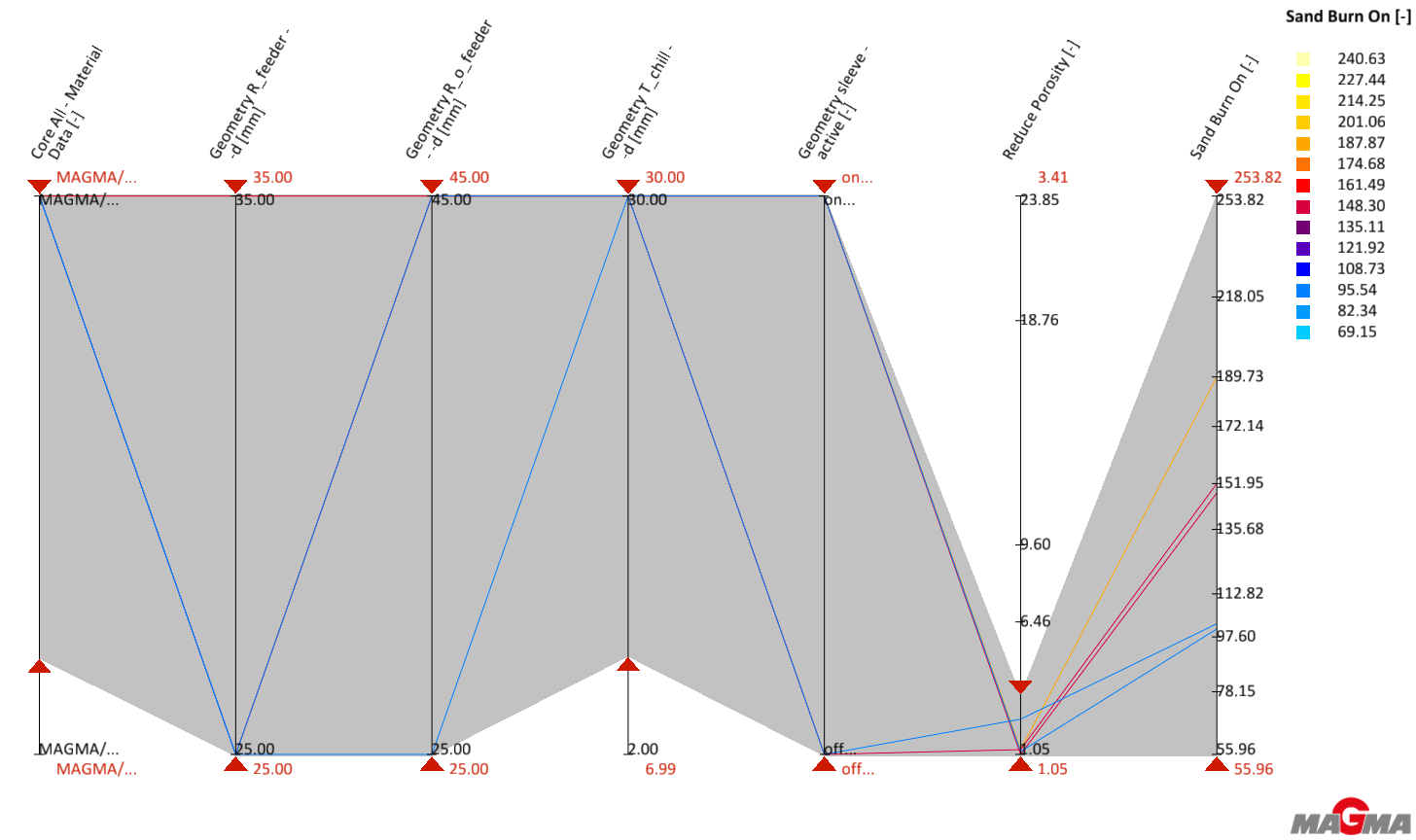 Figure 2: Deciding which design to choose with the help of the parallel coordinate plot.

Evaluating and selecting good variants is based on quantitative values of different quality criteria. The assessment options allow you to identify a robust compromise from different criteria. Making use of the parallel coordinate plot is the easiest and fastest way to identify mutual effects for all variables and thus make reliable decisions.

If you wish to learn more about this topic, make sure to attend our training Virtual Design of Experiments and Optimization Using concrete examples in sand, permanent mold or high pressure die casting, you will learn how to systematically work on optimization projects: from the set-up/ preparation of parametric geometries, over the definition of virtual experiments, up to the detailed discussion of different quality criteria. Moreover, we will show you how to make optimal use of the systematic result analysis and the resulting conclusions for your production process.